To start the year 2019, Regis Bergonzi Law Firm is proud to present its new website!
The former website has been online since October 2013.
it became more than necessary to carry out a complete update of the design and the various sections of the site to follow all current developments, whether legal, technological or graphic.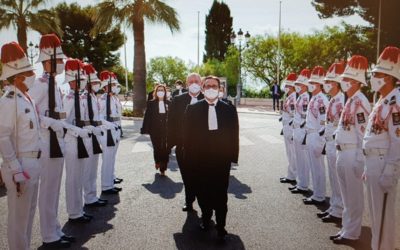 Maître Régis Bergonzi has been re-elected for a new mandate as the President of the Monaco Bar Association. His colleagues, Maître Christophe BALLERIO and Maître Xavier-Alexandre BOYER were also re-elected as Syndic Rapporteur and Secrétaire-Trésorier, respectively....
Office
37, boulevard des Moulins
MC 98000 Monaco
Phone / Fax
+ 377 93 30 89 89
+ 377 93 50 89 30