Bergonzi Law Firm was named as « Law Firm of the Year – Monaco » at the Citywealth International Financial Center Awards in London last January.
The Awards for International Finance Centre were established to be recognition of advisors and managers in the private wealth sector. 
The Winners are those judged to have "excelled in achievement, innovation, expertise and service".
In the picture, Régis Bergonzi, President of the Monaco Bar Association and only Partner of the Firm – on the left –  receives the award from David Flatman who hosted the event.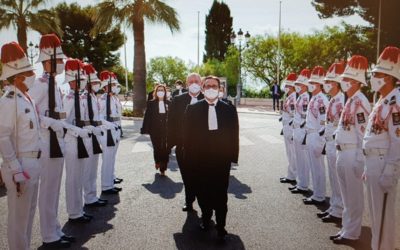 Maître Régis Bergonzi has been re-elected for a new mandate as the President of the Monaco Bar Association. His colleagues, Maître Christophe BALLERIO and Maître Xavier-Alexandre BOYER were also re-elected as Syndic Rapporteur and Secrétaire-Trésorier, respectively....
Office
37, boulevard des Moulins
MC 98000 Monaco
Phone / Fax
+ 377 93 30 89 89
+ 377 93 50 89 30