Friday 8th and Saturday 9th of February 2019 – Principality of Monaco
Seminar presented by the UIA Human Rights Commission and UIA-IROL in collaboration with the Regis BERGONZI law firm.
Actors from the European Court of Human Rights (ECHR) and the Council of Europe will come to present the most important contributions that the ECHR has made to Business Law, in a presentation mainly oriented towards the assistance of civil, commercial and criminal lawyers.
In particular, the protection of business premises, tax procedures, the fight against money laundering and the protection of property rights will be discussed, in the light of the requirements of the ECHR.
Each presentation will be followed by extensive exchanges with the audience to enable everyone to be enlightened or to share on the problems encountered in their own professional experience.
A seminar not to be missed, note it in your diary!
More information on the International Association of Lawyers website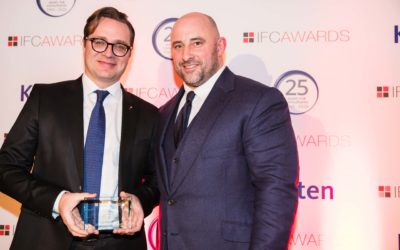 Bergonzi Law Firm was named as « Law Firm of the Year - Monaco » at the Citywealth International Financial Center Awards in London last January.The Awards for International Finance Centre were established to be recognition of advisors and managers in the private...
Office
37, boulevard des Moulins
MC 98000 Monaco
Phone / Fax
+ 377 93 30 89 89
+ 377 93 50 89 30